Analysis products


on China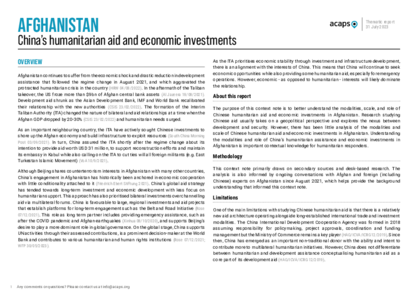 31 July 2023
Afghanistan: China's humanitarian aid and economic investments
DOCUMENT / PDF / 222 KB
The purpose of this note is to better understand the modalities, scale, and role of Chinese humanitarian aid and economic investments in Afghanistan. This analysis is important contextual knowledge for humanitarian responders.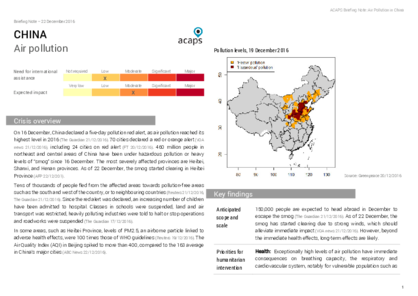 22 December 2016
China: air pollution
DOCUMENT / PDF / 175 KB
150,000 people are expected to leave China in December to escape the smog, which has caused tens of thousands to be displaced, schools to shut down, impacts on health, and restrictions on transport. The government has declared a pollution red alert.
View more